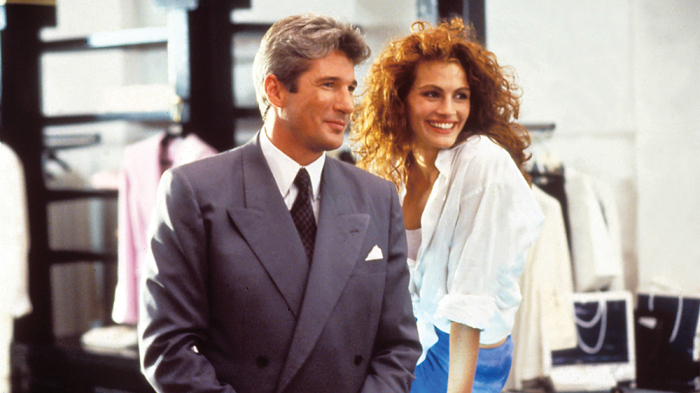 Romantic comedy films are movies with light-hearted, humourous plotlines, centred on romantic ideals such as how true love is able to surmount all obstacles.
It is by far my favourite genre. They cheer us up, make us laugh and inspire us to believe in love more than ever before. The '90s gave us a vast array of classic rom-coms, many of which are still quotable and infamous today – up to quarter of a century later.
The '90s Romantic Comedy genre was plagued with famous faces: Richard Gere, Julia Roberts, Meg Ryan and Hugh Grant, faces of whom remain some of the most memorable in Hollywood.
If I'm ever feeling a little down, or need a pick-me-up I have my go-to rom-coms, guaranteed to put a smile on my face. Here are some of my favourite classics that are a definite must-see:
Notting Hill (1999)
The life of a simple bookshop  owner (Hugh Grant) changes when he meets the most famous film star in the world (Julia Roberts). Filled with Hugh Grant's classic  floppy-hair, gorgeous smoulders, entirely British awkwardness and hilarious one liners… 'oopsy daisies!'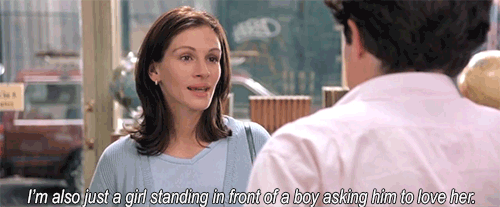 Picture Perfect (1997)
Young advertising executive, Jennifer Aniston's life becomes increasingly complicated when, in order to impress her boss, she pretends to be engaged to a man she has just met. Oh and not to mention Kevin Bacon as the smarmy charmer who only wants our Jen after she becomes fake-engaged…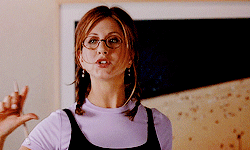 Runaway Bride (1999)
Ahhh Richard Gere and Julia Roberts team up in this original love-story about a woman who just can't seem to tie the knot. Having left a different fiancée at the alter: not once, not twice but three times, journalist Richard Gere turns up to report on her crazy antics ahead of her fourth wedding attempt… and well, the rest is history…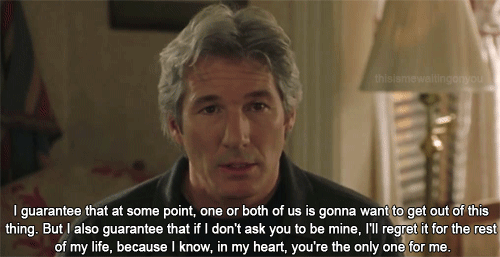 Four Weddings and a Funeral (1994)
Over the course of five social occasions, a committed bachelor must consider the notion that he may have discovered love. Andie MacDowell's… interesting acting is also a particular highlight: 'Is it raining? I hadn't noticed….'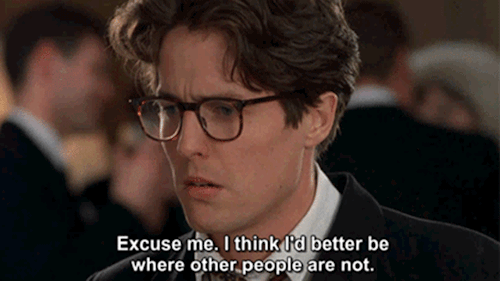 Pretty Woman (1990)
A man in a legal but hurtful business needs an escort for some social events, and hires a beautiful prostitute he meets… only to fall in love. 'Big mistake, HUGE!'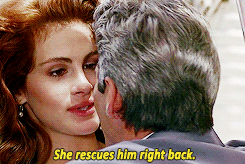 While you were Sleeping (1995)
Ticket-collecting romantic Sandra Bullock pretends to be engaged to an unconscious man but can't fool his brother…whom she happens to fall in love with…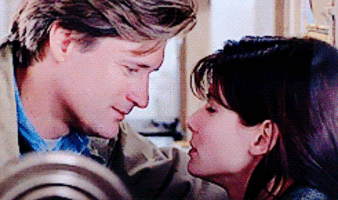 My Best Friend's Wedding (1997)
When a woman's long-time friend says he's engaged, she realizes she loves him herself… and sets out to get him, with only days before the wedding.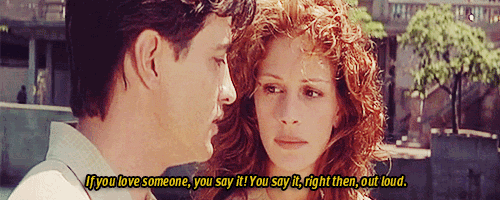 10 Things I Hate About You (1999)
A new kid must find a guy (gorgeous Heath Ledger :'( ) to date the meanest girl in school, the older sister of the girl he has a crush on, who cannot date until her older sister does.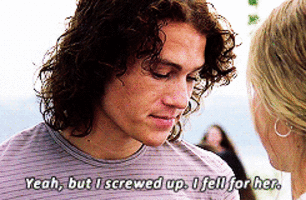 Sleepless In Seattle (1993)
Recently widowed Tom Hank's son calls a radio talk-show in an attempt to find his father a partner. That classic Empire State building scene…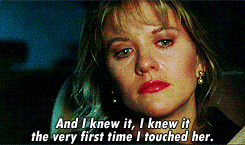 Ghost (1990)
After an accident leaves Patrick Swayze dead, his spirit stays behind to warn his lover, Demi Moore of impending danger, with the help of reluctant psychic Whoopi Goldberg. Cue Unchained Melody…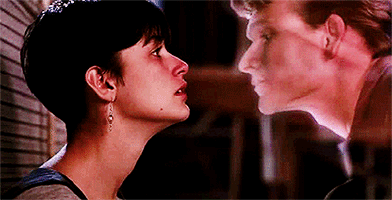 Sliding Doors (1998)
London woman Gwyneth Paltrow's love life and career both hinge, unknown to her, on whether or not she catches a train. We see it both ways, in parallel…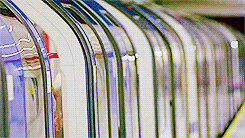 The Object of My Affection (1998)
Pregnant New York social worker Aniston begins to develop romantic feelings for her gay best friend, Paul Rudd, and decides she'd rather raise her child with him, much to the dismay of her overbearing boyfriend…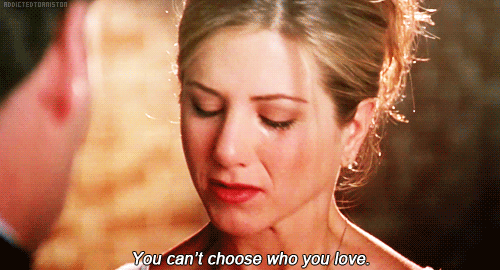 When Harry Met Sally (1990)
My personal favourite…. Can men and women ever be friends? Harry and Sally have known each other for years, and are very good friends, but they fear sex would ruin the friendship.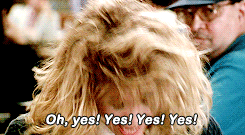 'I came here tonight because when you realize you want to spend the rest of your life with somebody, you want the rest of your life to start as soon as possible….'