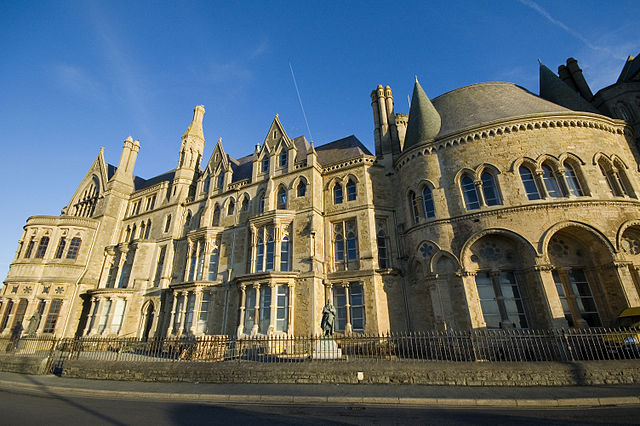 A year ago  in Adjusting to the Change, I wrote:
"Everyone tells you how hard leaving University is.  You even fully expect it to be hard. But it turns out you can't really comprehend the bizarre mixture of very real feelings you have when actually going through your first steps into the real world.

Leaving friends, the town or city you love, or starting an unfamiliar job in an unfamiliar place. Returning home to parents and reverting to your high-school self or moving away from your partner, all these changes prove so difficult and can often get on top of you."
A year on (is it really a year?!), I've spoken to graduate friends, and have looked back on my own experience of the last 12 months.
And although our situations differ, I think the most consistent finding is how it can take a while to adjust, but once you get into your new rhythm, it's all good!
Survival is, in fact, possible in the real world.
Some of you will remain in your university town, some will move far away, some will have a job lined up, some may just be starting the job-hunt. Everyone is different, but all in the same boat. Never lose hope that things will pick up, especially if things don't seem to go exactly to plan.
In terms of coping, distraction is the best remedy. Whether it be in the form of a job, or exercising, or moving house, or seeing friends: distraction from mourning the loss of your student-status is the key.
And the best thing is, you aren't alone.
Here are some very real quotes from some very real graduates, a year on:
–  "I had gone from being exactly where I wanted to be, to being left in suspended animation. I remember moving back home and feeling trapped. All my home friends had moved on, even some of my recently graduated friends were moving on, my weekends consisted of nothing."
–  "What I do remember most is that moment just after I walked on stage at graduation, I thought: 'oh shit, what now?' For the first time there was no plan. I was going off into the real world and me, the one-who-always-planned-everything had nothing to go on."
–  "I had job interviews lined up, and after a few months I got one – it's not in the industry I planned on going into, but I soon realised that you're first job doesn't have to dictate where your career goes in the future"
–  "I moved away from all my friends, I'd broken up with my boyfriend and I felt so alone at home with my parents. I started a new job and started actually having a social life again – at one point I felt like it would never get better, but it genuinely does – so don't get yourself too down about it all!"
–  "Job-hunting can be disheartening, degrading and confidence-knocking, but when you do finally get a job, you're off! Since starting work things have been better I feel happier and more in control of where I am going."
My advice?
Never give up. No matter how many times you hear 'what are you going to do with your life?', or 'why haven't you got a job yet?', resist the urge to murder the person who poses the question.
And you will hear those sentences so many – too many – times.
But just remember:
– You are undergoing an invaluable transformation. It is an opportunity to break away from your old social patterns; you are young, healthy and have plenty of time to figure out your life.
– Take one step at a time. Breathe. If you're living with parents or unemployed: remember that it's not forever.
– Don't get caught up in financial stature. If you have enough to put food on the table and go about your daily life, then you are much better off than many people.
– In the meantime: make plans, exercise, make friends and keep distracted.
Everyone, whether you think it or not, is going through the same transition. And it's hard, but it won't last for always – things will pick up before you know it. On to another amazing chapter of your life!