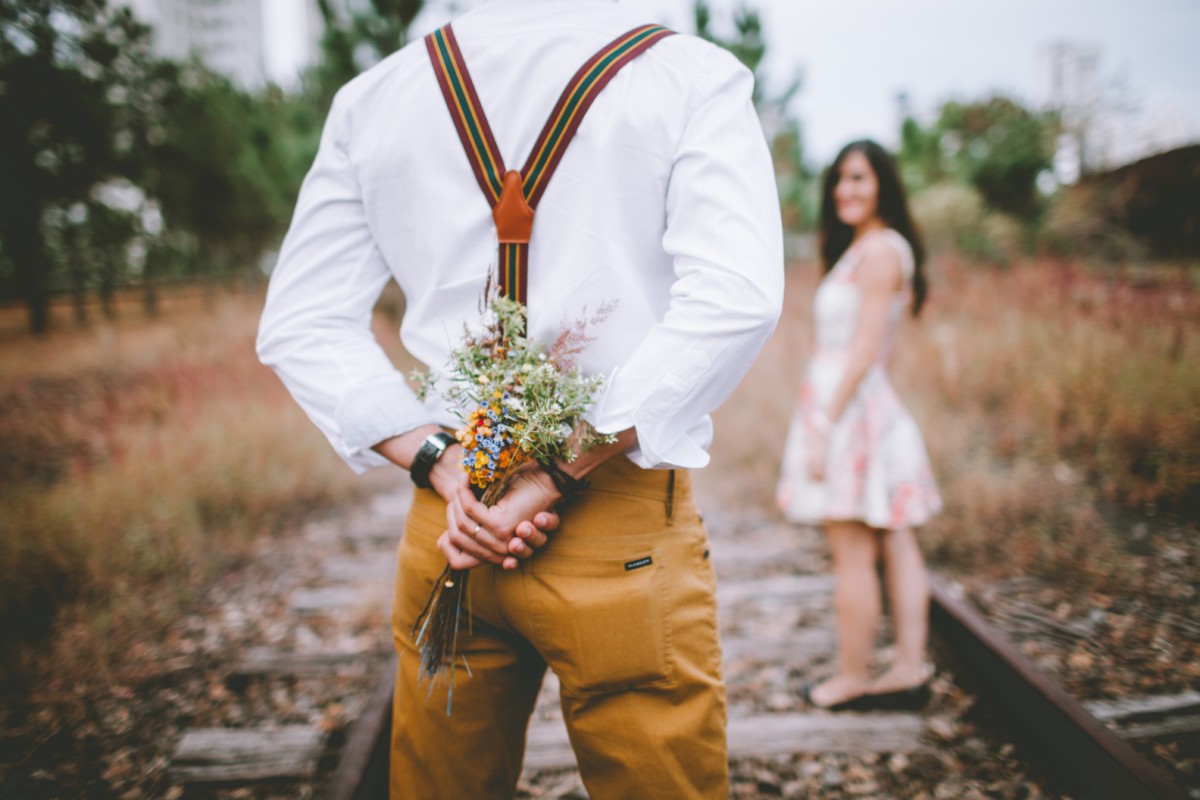 People love to analyse couples don't they? We've all been there, when we intentionally or unintentionally judge relationships – especially if they're outwardly confusing.  If there's a mismatch in any way, whether it be style, appearance, success or otherwise, we hear them talking.
When someone sees a beautiful, strong woman with someone they label as an average Joe, they start to question it – 'punching above their weight' comments are thrown around. Everyone presumes he's super rich or (ahem) well equipped, but the answer is that he probably is just a really great guy.  Guys who people write off as 'regular' actually make the best partners, and this is exactly how normal guys get extraordinary girls…
They Don't Play Games
There's no game, they aren't playing with anyone's mind when they're pursuing her. He texts first, he doesn't make her jealous, he goes for what he wants and takes it. He's not dramatic, he's not starting extra drama and he's not putting on a show. It's simple and straight forward which is far from average. An amazing woman deserves a dependable, easy love.
Complicated, intense love isn't always better. Everyone's had that one relationship that was up and down, and there were always questions. With a normal guy, there is never a question. The relationship is always up, and she doesn't have to be insecure about anything.
They make you laugh
If he can make her laugh, he's far from average. Regular guys have some of the best senses of humour, and laughter is the key to a woman's heart.
Her successes are his successes, and he isn't intimidated
You see normal, but she sees supportive. He's not begging to be in the spotlight, but he does have successes of his own. She is happy when he succeeds and he's there for her when she's doing well. He's happy to be with a successful woman, because why shouldn't he be?
People are most surprised about an average guy with a powerful, gorgeous lady, because it's normal for men to be too intimidated to be with a woman of that calibre. The normal guy who sees her power as value and thinks she's incredible is the real prize. Men who are intimidated by women are not great partners.
They aren't dominating
When people say that these guys are normal or average, they really mean that they aren't domineering in the relationship. More than likely, it's an even playing field which is grounds for a great relationship. They hold their own with a powerful woman, and their relationship is better because he isn't trying to control her.
He makes her feel important
The world is not his stage, so he's better at showing appreciation. Regular guys make women feel like they're the most important person in the world, because their focus isn't on themselves all the time. It's refreshing in a world full of narcissists.
They aren't putting on a huge show, because they're content with who they are. Confidence doesn't have to exude from every pore to be sexy. He's content with himself, and it's sexy to her. He's not trying to be anything he's not because he loves himself the way he is.
You may see average, but she's in love
An average or normal guy is labelled as such by outsiders. To the extraordinary woman on his arm, he's anything but. He's an amazing partner and she's the only one who has to see it.
They pay no mind to what people say
They're both happy with who they are and who they're with.