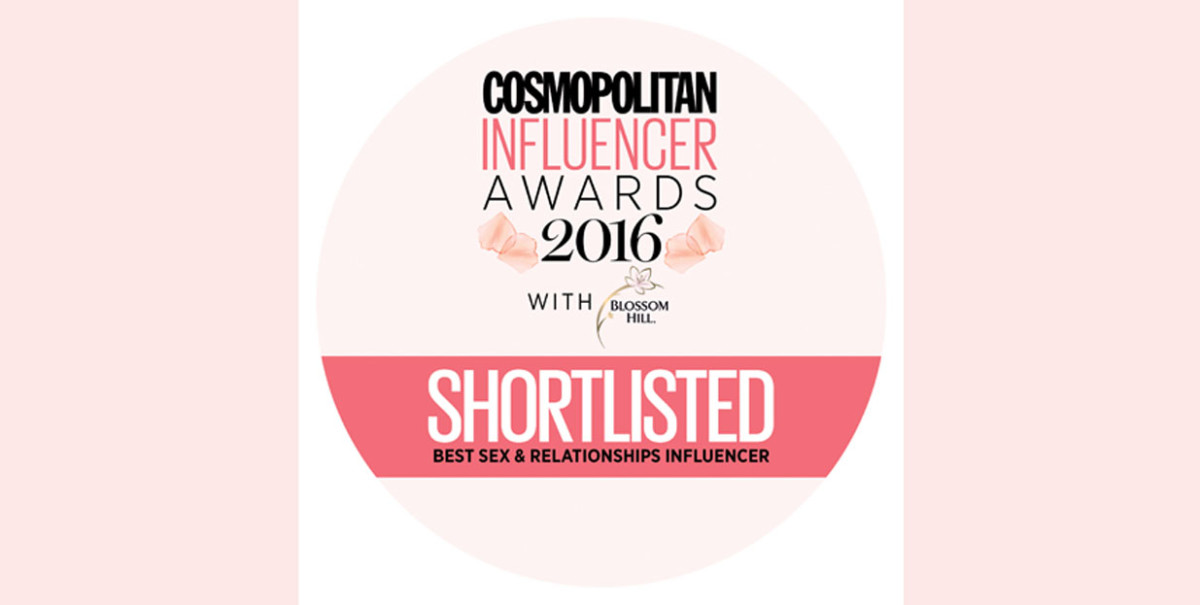 So this evening I received the exceptionally exciting news that I have been shortlisted for the 2016 Cosmopolitan Influencer Awards, as Best Sex & Relationship Influencer.
Honestly, when I first saw the email I couldn't contain my joy. Stood on the overground, with my head in the armpit of a very hot and bothered stranger, bumbling along towards Homerton station, I giggled and grinned to myself – looking rather ridiculous to any unsuspecting onlookers.
But I didn't care.
This is an absolutely amazing achievement and I am so incredibly grateful to all those who nominated me for this award. You saw something shine in this blog and allowed me to be shortlisted in the UK's leading female magazine influencer awards.
So to everyone who nominated me, to everyone who shares, reads, occasionally glances or stumbles upon Never Settle – thank you!!!
Thank you so unbelievably much.
As some of you may know, blogging isn't easy – especially when juggling with all your other commitments: work, hobbies, partners, extracurricular courses and whatever else life decides to throw at you. Spending hours upon hours researching, thinking, hitting writing block walls, being inspired and upkeeping a blog takes real time.
Not to mention the toll it takes on your own private life. It's not the most conventional of things, running a sex & relationship blog, and as much as my present boyfriend is cool with it – it's not as easily digested by everyone. I may be young, but this is what I love, and I'm so happy people think highly of my baby too.
Whether directly or indirectly, helping plenty of you through heartbreak, dating, relationship issues and learning who you are, fills me with so much happiness. Even if you just feel less alone because someone else has been through it too.
Writing Never Settle may be hard at times, but I adore it with all my overly-romantic heart.
I can't thank you all enough for putting this smile on my face.
Love, Eve x