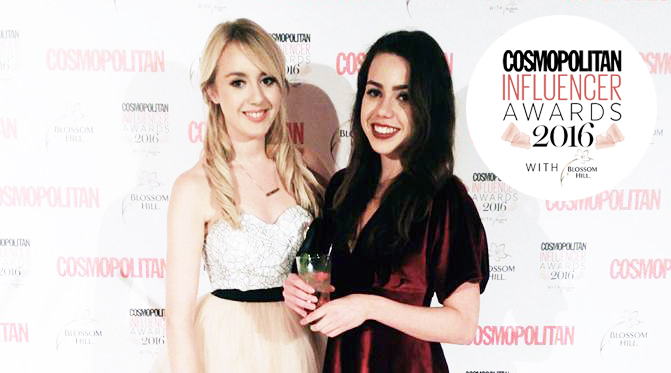 So Thursday 3rd November was the day of the Cosmopolitan Influencer Awards 2016! Held at The Orangery in Kensington Palace, the room was lined with flowers and Blossom Hill wine, with pink lights aptly filling the walls… amazing would be an understatement!
We had an absolutely beaut evening at the awards, and it was fab to meet and be surrounded by such incredibly inspiring and talented people. Congratulations to everyone who was nominated and those who won!
Anyone who was keeping up with my Snapchat and Instagram story will know that I was super excited getting ready. My sister Jaye came down from Warwick university to accompany me, which was really lovely too!
Getting ready, I started with my makeup, my usual routine, but decided to add some eye-shadow for an extra sparkle. Using my Urban Decay Naked2 Palette, I used Foxy, Bootycall and Half-baked shades to add a little golden touch to my eyelids.
Once my makeup was done, I still had my hair and dress to put on! I felt like an absolute princess in my Rare London Lace dress from ASOS (shoutout to C for the discount!). I loved feeling like Carrie Bradshaw, one of my (and many bloggers) fictional inspirations.
Once we arrived at The Orangery, we were greeted with drinks and canapes, along with a room filled with beautiful people. The ceiling was absolutely stunning, and Eylure, Elegant Touch and OGX stalls were dotted around the length of the room. The main sponsor, Blossom Hill had put up a magnificent pink blossom tree with hanging Cosmo cards in the middle of one of the galleries.
Let's just say my Instagram-eye was being indulged! It was so Instagrammable – and no one was judging me for obsessive snapping!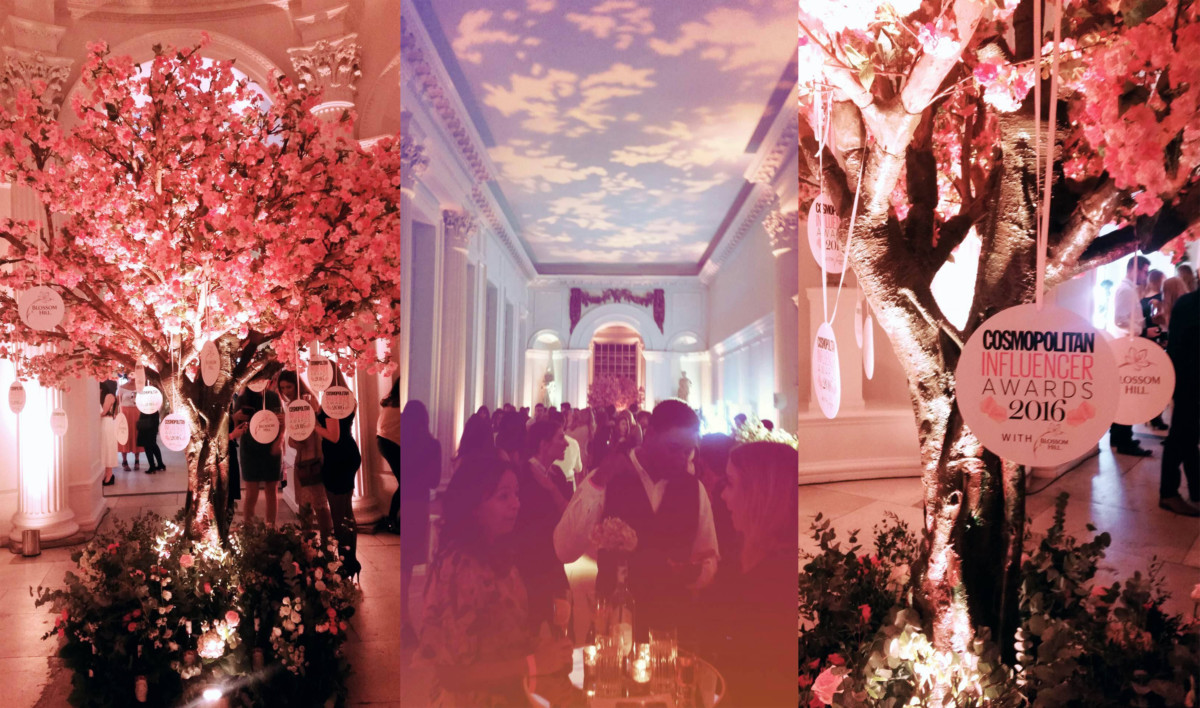 Prior to the awards ceremony, Jaye and I tried out the OGX GIF maker, and I had my nails done by Elegant Touch. Jaye also had her hair done by OGX which looked incred.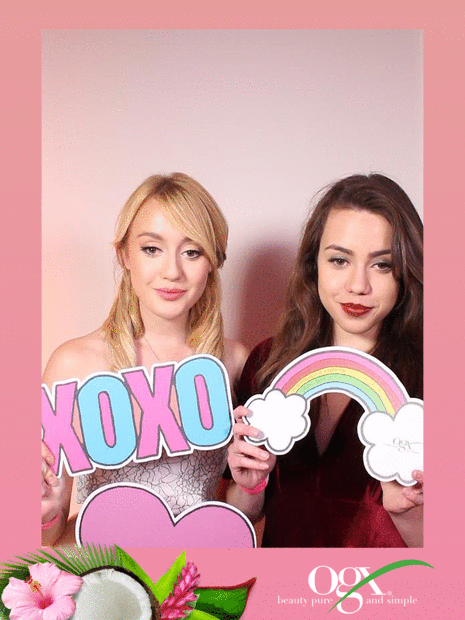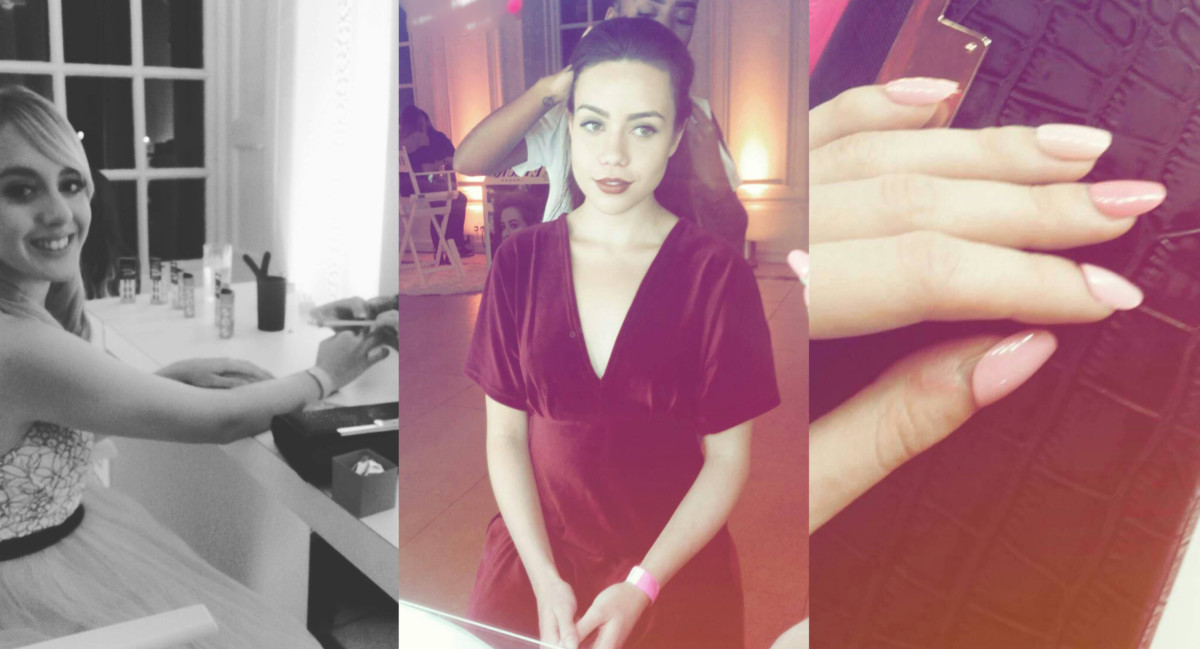 The Awards were Judged by Cosmopolitan Magazine editor Farrah Storr, Cosmopolitan.co.uk editor Claire Hodgson, vlogger Jordan Bone, Pixiwoo, Louise Pentland and Blossom Hill brand manager Camilla Pendleton, which was crazy to think as they must have looked at Never Settle (what!!!).
Presented by the amazing Pixiewoo, the awards commenced!
Never Settle didn't win in the category of best Sex & Relationships, but it was just so amazing to be there with so many inspirational, like-minded and dedicated people. Congrats to Hannah Witton, who won Best Sex & Relationships winner, and all those in my category: Simply Oloni. Naomi Lewis. Nixalina Watson. Cattitude & Co. The Juicy Vlog. Not Just Sex. Lara Loveless. Dangerous Debbie.
Honestly had such a fabulous night. The Cosmo Awards has really inspired me to up my social game and achieve my dreams. Keep your eyes peeled over the next few weeks, as I'm going to start something which I should have done years ago –  vlogging!
Thank you again for all your nominations and love and support for Never Settle.
For more about the night, and to see the video:
http://www.cosmopolitan.co.uk/fashion/style/news/a47083/cosmopolitan-influencer-awards-2016-full-winners-list/