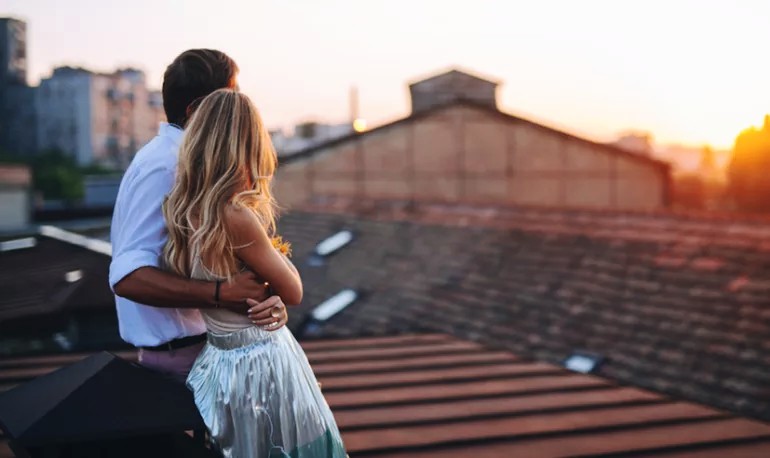 You meet someone. You hit it off, and start really liking each other, and catching feelings is becoming a real possibility. There's just one problem: for whatever reason, you can't be together for long. There can be no future. They may be leaving for another country, or travelling around the world, or only in town for a few weeks. That, or you know it can never, or will never, work out in the long term.
If you've been travelling, or timing hasn't been your friend before, then you may have been here. But the question is, what do you do? How long should you stay in a relationship that has no future? How do you even go about having one?
[Read:
Is There Such a Thing as Bad Timing
?]
There is no shame in a relationship that "has no future."
When you meet someone you click with, it often seems like nothing else matters to you – it's you and them figuring things out, and you couldn't care less what anyone else thinks.
The beginning of falling in 'lust', is always absolute bliss. You're constantly learning new things about each other, you're sharing first-time experiences with them and you are hopelessly in love with all the little moments you spend together.
That's why they call the beginning of every relationship the "Honeymoon Stage." You are on a holiday from reality – you are living on an island in your mind, where no true sense of truth can make its way in.
But, every honeymoon eventually comes to an end – and sometimes, reality finds its way into your mind. It does happen in life that we fall in love with people we have no future with and we're left to face the question of what do we do next?
Being with a person who's good for you right now (but not in the future), can be great, but it can also be a slippery slope.
The truth is – there is no right answer.
There is no universal truth to dealing with this kind of complex situation. It's up to you to decide.
Are you willing to stay temporarily with someone, because you really like them, and risk the chance of it ending in heartbreak – and having to start all over again with someone new?
Not choosing to be in a relationship with someone long term doesn't mean we don't love them. It just means we love both of us enough to let both have what our hearts truly desire, to make the most of the now.
We stay in a relationship until we choose not to. We are together until we're not. Perhaps there are lessons this particular relationship offers. Perhaps this is exactly what we need to experience right now.
A relationship's success is not defined by its length 
It's defined by how much we allow ourselves to open our hearts, get vulnerable, learn and grow, and positively impact each other's lives. Every relationship has its beauty and glorious messiness. Every relationship offers us a glint in the huge kaleidoscope of love and of being human.
On average, people spend over a year or two together before realising that they are with the "wrong person," or, that the person they are with has no place in their future. They start to see bigger flaws, issues that will hinder their growth and the relationships growth – or realise, they cannot marry this person or start a family with them.
So, if on average, most couples only make it to a couple of years, why not just have something in the short term?
Here's the honest truth:
People you would actually like to form a relationship with are a rare gem amongst a treasure trove of copper and silver people that aren't right for you. Don't waste an opportunity with someone that you really enjoy spending your time with. If you feel that you can, just enjoy the moment and make the most of it.
In the end, the changes that happen overtime may surprise you – and, besides, who ever said love was easy?