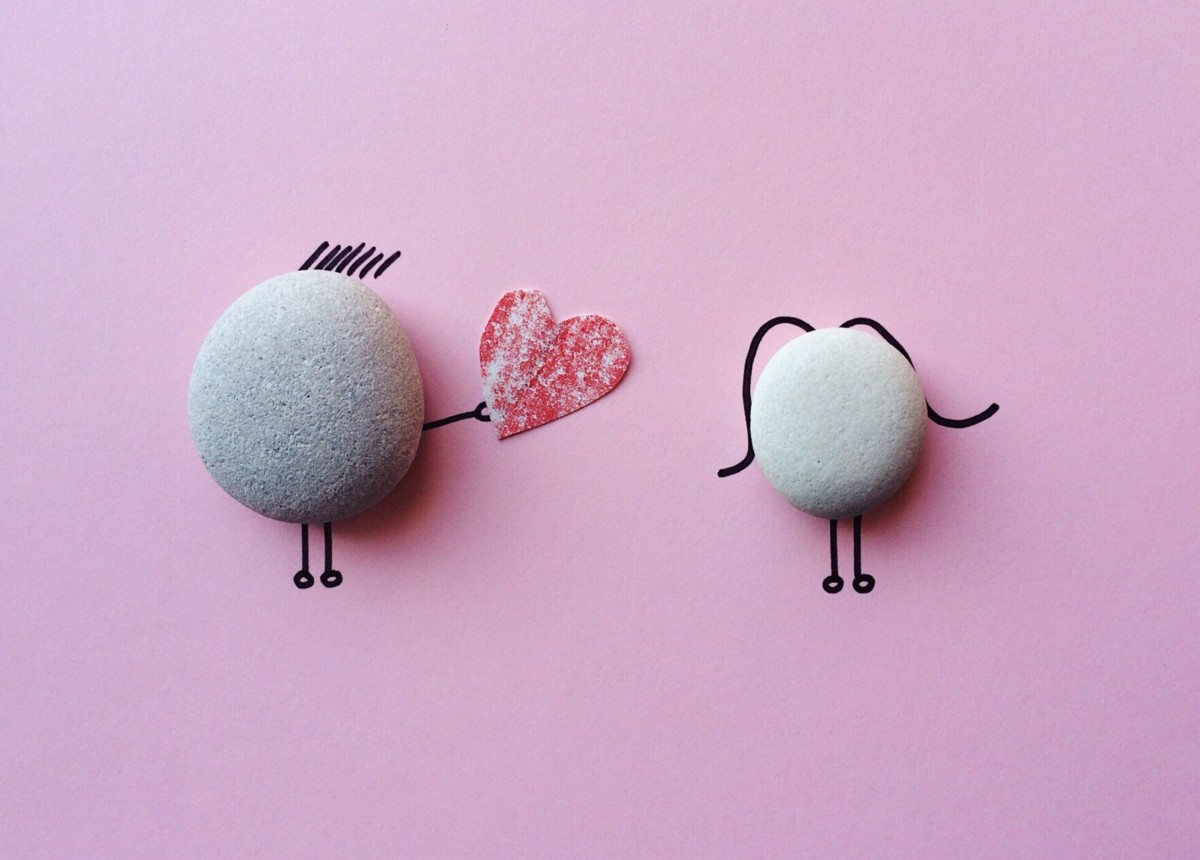 It's the day all singletons dread. You've made it through Christmas with no one to hold, and New Year's without a kiss. Now here's the day where vomit-inducing cards line shop windows and little hearts decorate just about everything in sight.
It's the time of bumped up restaurant prices, stupid cuddly toys and a mass of 'date night with this one' posts clogging up your usually meme-ridden news feeds. It's also literally the only time spending £50 on the Interflora 'Dramatic Dozen' bouquet of roses actually seems like a good idea.
But if you're a 20-something year old who's single,  it can be a divided time: you either mooch around with a tub of Ben & Jerry's Cookie Dough and a family size pack of Doritos, or you treat yourself or go wild with your single friends. It's only one hallmark day, and yet it gets even the best of us all worked up!
So, here are 10 things for the single 20-something to keep in mind this Valentine's Day…
#1 You are not completely 'single'
This way of society labelling us is actually really silly – we may not be in a relationship but we're most certainly not single or alone. We're surrounded by friends and family who give us just as much love – if not more, and more consistent – than a partner.
#2 You know that whether or not love arrives, you are going to thrive
Create the life you love, follow your heart, dare to achieve your wildest dreams, so that when your true love comes along, you are ready, really ready, to commit wholeheartedly.
#3 You're the majority
Fact: Couples are the new third wheel. Just over 52% of the country is technically "single." The metric does include people who are in relationships outside of a marriage, but even so, nowadays being single is the furthest thing from being weird.
#4 Happiness, worth and self-confidence are not dependent on your relationship status
Self love is the best gift we can give to ourselves this Valentine's day. Do things that make you happy, know your worth and realise that you are so utterly beautiful and loveable – but you don't need someone else to validate that in you.
#5 You're going to save A LOT of money
Every year, the planet spends about £13 billion on Valentine's Day and Valentine's Day-related stuff. For one day. Does that really seem like a wise way to spend so much money? Money that would be spent on a meal or gift to your significant other, can be spent buying yourself something you've wanted for ages!
#6 Have guaranteed pleasure with the LELO SONA cruise
3 out of 4 women are unable to orgasm without clitoral stimulation during intercourse, regardless of factors like penis shape or size, or duration. So why not guarantee achieving orgasm with the LELO's best selling SONA Cruise?
#7 You will be given the gift of zero stress
Where there's an internationally imposed celebration, there's bound to be some stress. A survey from earlier this year showed that fifty three percent of women would end their relationship if they didn't get something for Valentine's Day. #Romantic.
#8 Because you will love when you're ready, not when you're lonely
You don't need a man, you don't. You're happy to be alone until someone comes along who treats you right – and you won't accept anything less. Cause you know that when you're ready, you with love someone wholeheartedly, and they will treat you like the queen you deserve to be!
#9 You can indulge in treating yourself and feel GREAT about it
Celebrate 'Me Time', by treating yourself, whether it be a gorgeous soak in a bubble bath, cooking a delicious meal or curled up with a book or favourite film.
#10 At the end of the day, it's just a day
For people in a relationship, it's just a one day insurance policy to provide basic protection against the other 364 of having your head up your ass. For everyone else, it's a Wednesday.
So keep your head up queen, your crown is slipping! It'll be Thursday before you know it.