Do you know what one of the most unique and misunderstood organs in the human body is?
The clitoris. Oooh there I said it.  Clitoris.
It's the source of so much pleasure, but golly gosh, we just don't like talking about it, do we?
It's naughty. It's weird. It's… gross?
OR It's inherently linked to the one dirty little secret we're all harbouring. The one thing we can't talk about, sometimes, even amongst our closest female friends.
Female masturbation.
Yes, I went THERE. Masturbation masturbation masturbation. Even worse FEMALE masturbation. Heaven forbid.
But that's just it. Men talk about masturbation ALL. THE. TIME. So let's rid the taboo around female pleasure and start talking.
Let's dive in…
The clitoris is a lot like an iceberg, in so much that most of it lies hidden inside the body with a little bit visible on the outside.
For thousands of years, it was assumed that the clitoris consisted only of the 8,000 nerve-endings on the surface of the body – the visible part.
We knew the penis inside and out by the Middle Ages, and yet we had visited the moon and could accurately estimate the size and composition of planets light years away, before we even tried to understand the anatomy of the clitoris.
It wasn't until as recently as 2005 that we began to understand this unique organ.
Doesn't that just speak volumes about our attitudes towards female pleasure?
Part of the stigma stems from the intense societal pressure, the perception of what is acceptable, and the thinking that female masturbation is a filthy practice reserved for porn stars and sex-crazed women. It's not.
Girls, your pleasure isn't embarrassing. It's not something you should be ashamed of. For crying out loud, the clitoris is the only organ in nature in which it's sole purpose is to stimulate pleasure!
We need to remove the stigma through discovery and better understanding.
Better understanding of female pleasure is crucially important
Understanding the female anatomy lays the foundation for personal empowerment on an individual basis, which in turn can contribute to profound improvements in gender inequality.
3 out of 4 women are unable to orgasm without clitoral stimulation during intercourse, regardless of factors like penis shape or size, or duration.
Now, multi-award winning luxury pleasure brand, LELO has revealed a new design to combat age-old and incorrect assumptions and FINALLY give the clitoris the love it deserves.
And it is a game CHANGER.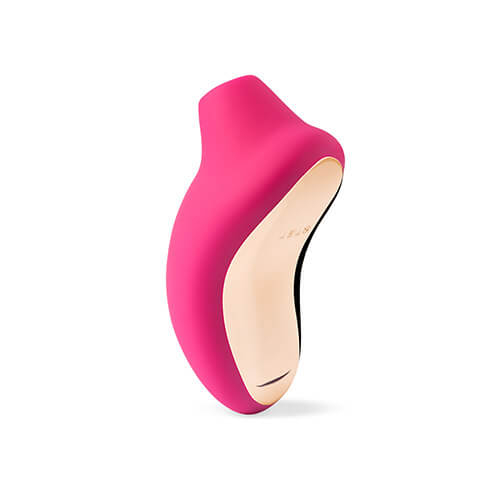 The thing I love the most is that LELO's SONA isn't really a vibrator – it's more of a sonic massager. It looks like a suction-based sex toy, but it's not. It's sonic.
It doesn't even need to touch the clitoris, so it can be used to generate orgasms over and over again without any aching, rubbing, sucking or discomfort.
Wait WHAT?!
Told you it was a game changer.
To top it off, it's bloody beautiful. It's smooth, it's amazingly ergonomic, it's 100% waterproof (you can use it in the shower or bath), it's virtually silent, and it stimulates the entire clitoris (even the parts you don't see!).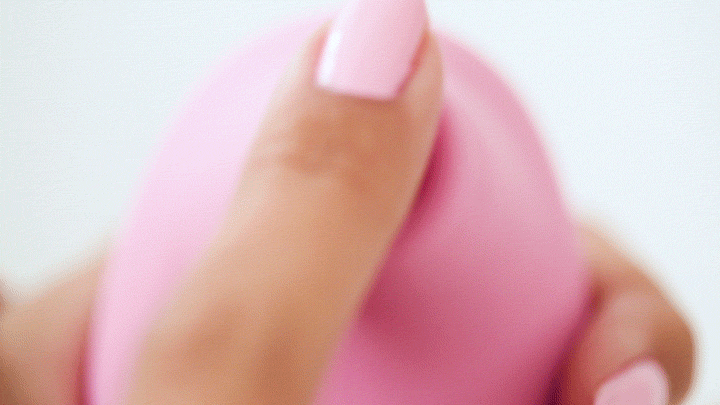 How Does SONA Actually FEEL?
Rather than a buzzing or rumbling vibration on your clitoris, it almost feels like there's a kind of morse code 'tapping' sensation. Tap tap tap.
This comes from the inner smaller flat pad with the 'mouth' of SONA that moves back and forth without actually touching you. This sensation is able to bring you to intense, sudden climax – but also manages to resonate deep deep deep!
Because SONA is made from a single piece of silicone, it's super easy to clean and completely safe for your body.
Honestly, it's clitorally mindblowing.

*The SONA Cruise mentioned in this post was gifted to me by LELO, but all opinions are my own.