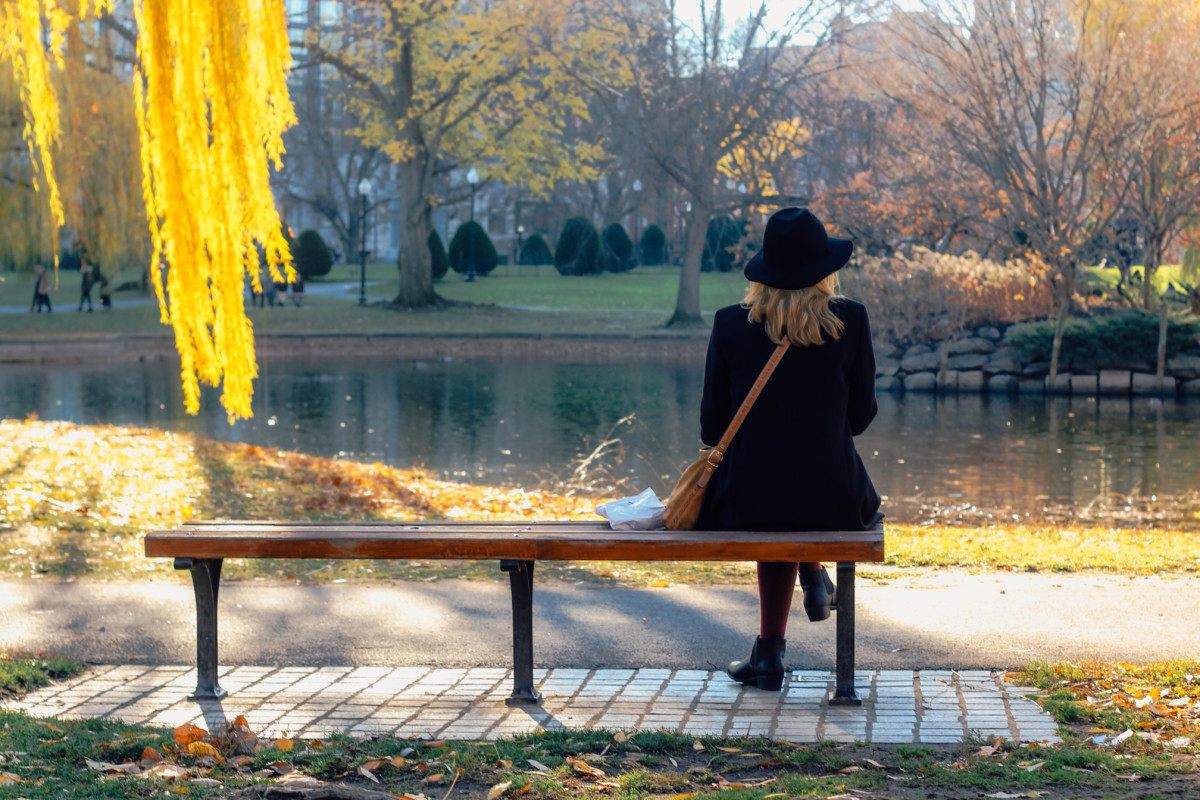 So I'm feeling pretty low on the self-love at the moment. It's super easy when you're confidence is knocked a few times to beat yourself up, forget all the positive parts of your life, and get caught up in a thick web of negativity inside your head.
But it is SO important to remain positive and stay strong. When life gives you lemons…
I rather timely stumbled upon a post from The Curvaceous Vegan, which resonated with me: 75 Things I'm Grateful For. She mentioned that she was going through a tough time and that she just needed to be reminded of all the things she's thankful for. It got me thinking, and I know this is a little off-Never Settle-topic but hey, your own blog is meant to be used for cathartic purposes, right?
I know I'm really fortunate, I know that in the grand scheme of world problems, mine aren't the biggest, so I'm not ungrateful. But everyone goes through low moments, and like many, Autumn seems to be hitting my mental health a little more than normal. I'm struggling to juggle everything.
To be truthful, it's actually really hard to think about the things you're grateful for when you're stuck in a negative mindset. However the more you really think about the things you love and what makes you happy, the more you realise just how much you should be grateful for.

#1 My boyfriend. I am lucky to have a fantastic relationship with someone who not only loves me for who I am, but gives me the freedom to be myself and continue my passions without question.
#2 My family. My parents who are incredibly hardworking and selfless, have always made sure I want for nothing and taught me to work hard and never give up. My sister who is remarkably brave, brilliantly clever and annoyingly funny. My grandparents, aunts and uncles, cousins and extended family: who I look up to, admire and have so much respect for.
#3 My friends. I couldn't be luckier to have such a brilliant support network around me, from those who know me inside out, to friends I see everyday: I'm so fortunate to be able to rely on such a group of loyal, ambitious and kind people. They are all diamonds.
#4 Never Settle. For giving me the passion and drive to achieve more, enable me to write frequently, push my limits, release my stress and ultimately help people. For paving the way for me to meet new, like-minded people, For giving me the platform to be nominated for UK Dating Blogger of the Year, and Cosmopolitan's Sex and Relationship Influencer of the Year. For giving me a purpose, regardless of what else happens in my life.
#5 Having a super cute flat and a roof over my head
#6 Having food on the table
#7 Being able to read. I love indulging in devouring a good novel: genuinely one of the most satisfying forms of escapism
#8 To have access to everything on the internet
#9 My bed and duvet… mmm so soft and snuggly!
#10 Falling asleep listening to Harry Potter audible books like I'm a child again
#11 Having free healthcare
#12 Being financially self-sufficient
#13 Having a working phone / laptop / kindle
#14 Listening to my favourite music
#15 Having a really good education, a 2:1 Honours Degree and a Distinction in my Chartered Institute of Marketing Qualification
#16 Being able to go on holiday
#17 Going on a country walk on a crisp but sunny winter's day
#18 Snoozing the alarm… once, twice, thrice…
#19 Watching When Harry Met Sally
#20 Enjoying a really good film at the cinema
#21 Being able to drive anywhere I want
#22 Warm cuddles and having my hair stroked
#23 Ticking off the last item on my to-do list
#24 Taking a really good photo and being really happy about it
#25 Making homemade pizza: mozzerella, olives, sundried tomatoes, red pesto…. mmm
#26 Getting all dressed up, and feeling really good about myself
#27 Putting my towel on the radiator in winter before a shower so it's super warm when I'm out
#28 Gazing at beautiful London architecture
#29 Being able to just visit galleries and sit in awe of my favourite paintings
#30 Enjoying a cold glass of white wine at the end of the week
#31 When strangers compliment me in a genuine way
#32 Learning a new skill and being able to practice it
#33 Getting out my watercolours and creating something that actually resembles what I'm painting
#34 Pictures / videos of cute animals
#35 Pictures / videos of tasty food
#36 Warm freshly baked bread
#37 Complimenting someone and seeing how happy it made them
#38 Finding a dress I love and it fitting like a glove
#39 Rain tapping on the window at night
#40 The feeling on a Saturday/Sunday morning of not having to get up early
#41 Beautiful sunsets, especially an Aberystwyth sunset
#42 Music, finding a song that makes you want to smile and dance around over and over
#43 Smelling freshly cut flowers
#44 That I love Marmite… mmm!
#45 Films that make me laugh
#46 Watching a film trailer which gives me chills and I think 'I'm seeing that'
#47 The feeling of clean bed sheets
#48 The smell of garlic pasta
#49 Sinking into a steamy hot bath full of bubbles
#50 Heartbreaks, because they gave me the inspiration to start writing Never Settle
The amazing thing is, I could genuinely go on, and on, because there really is so much to be grateful for. This has been a really fantastic cathartic exercise for me, and I would really recommend anyone feeling like they need a little love to do the same.