I must say, I'm really lucky in that when I first moved to London, I had my own personal Beauty Guru, one of my closest friends, to show me amazing new products and introduce me to brands which, frankly, I hadn't heard of.
My learnings from her wise choices have formed my daily routine, and some of my favourite products! Now over two and a half years since moving to London, I've completely changed my whole skincare regime. From leaving my makeup on overnight sometimes (ick!), to only using makeup wipes and not properly washing my face, I now refuse to go to bed with makeup on, and without properly treating my skin.
My skin has benefited hugely from this. No longer do I have dehydrated skin (I also have oily skin, but there's a difference), but I also rarely have blemishes (I used to have terrible skin, and still have scars to prove it). My skin is soft, clean and supple: overall it feels and looks great.
I'll admit, I'm no Beauty Blogger, I'm a Relationship and Dating blogger, but I think it's so important that we all look after our skin properly. So without further ado, here are my favourites, and my daily skincare routine:
REMOVING MAKEUP AND IMPURITIES
One thing that I've abandoned when removing my makeup, are wipes. Makeup wipes don't really clean your skin. Mostly, they smear around whatever makeup, dirt, and dead skin is resting on your face, and leaves your skin irritated. And it's scientifically proven: Dr. Joshua Zeichner, Director of Cosmetic & Clinical Research in Dermatology at Mount Sinai Hospital. said to Glamour Magazine, "Rubbing can cause low-grade inflammation that, over time, can promote skin pigmentation or even early wrinkling,"
Whether I'm cleaning my face really thoroughly, or in a rush: I always remove my makeup with Garnier Micellar Cleansing Water, it's really soothing and removes makeup easily. It's so much more effective than makeup wipes and it doesn't take much to get the job done. Once my makeup is removed, if i'm feeling a bit lazy i'll use Simple Kind To Skin Purifying Cleansing Lotion. It's light, fragrance free, and gets all the remaining dirt in one smooth go, oh and it's also really great for sensitive skin!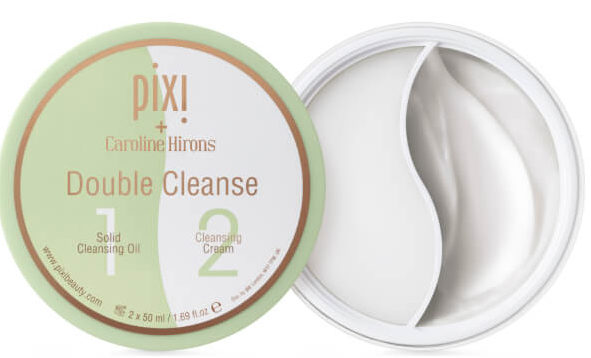 Pixi Double Cleanse
If I'm looking for a deeper cleanse, I'll go for the 2 in 1 Pixi Double Cleanse. It comes really nicely packaged, with one half solid cleansing oil and the other, a luxe cleansing cream. Created in collaboration with skincare expert Caroline Hirons, the cleanser works to offer superior night time cleansing with minimal effort.
Begin by treating the face to the solid cleansing oil; the formula is ideal for removing makeup and/or sunscreen. Enriched with a skin-loving blend of Vitamin E, Camellia oil and Evening Primrose oil, the cleanser hydrates the complexion and leaves skin conditioned and protected.
Once daily dirt and grime has been eliminated from skin with the solid oil, the luxe cleansing cream provides a further and more nourishing cleanse for the skin. Utilising a Peptide Complex, the formula is designed to reduce the appearance of fine lines, whilst encouraging a visibly plumped complexion. The rich cream prepares skin for the following steps of the skincare regime.
Once I've cleansed my face, I tone with Nivea Refreshing Toner, which is really fresh and leaves the skin super clean and prepped for treatments and moisturising. 
TREATING MY SKIN
The Deciem, The Ordinary range is so frequently discussed in the beauty blogging world – and for a reason! It's really effective, and super cheap, with the average price for a product around £6. I never really treated my skin before my friend introduced me to Niacinamide, by The Ordinary. I previously used Tea-Tree Oil, and prescribed blemish lotion, but nothing that really supported the hydration and condition of my skin. ,
The Ordinary. Niacinamide 10% + Zinc 1% 30ml
The first of The Ordinary range I was introduced to, this High-Strength Vitamin and Mineral Blemish Formula works absolute wonders. Not only does it reduces blemishes and congestion in the skin, it also has helped reduce the purple scar tissue on my cheeks! It really is a wonder serum, no longer is my face bumpy.
Apply to entire face morning and evening before heavier creams.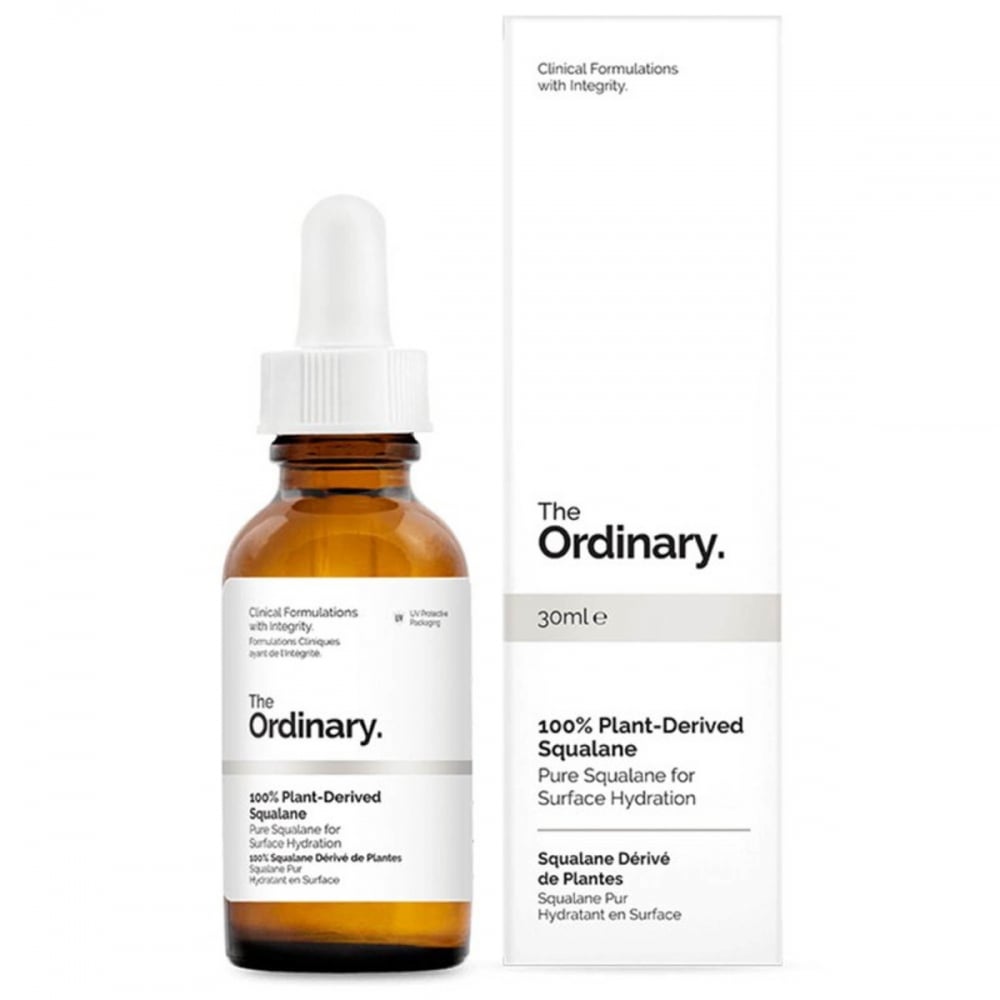 The Ordinary. 100% Plant-Derived Squalane 30ml
This is my most recent discovery, after reading all about it online and it has glowing reviews. I really like this Squalane serum, as it's multi-functional and can used on hair to increase heat protection, add shine and reduce breakage. It's a really good, silky hydrator and can prevent ongoing loss of hydration that impairs dermal suppleness. My skin feels really hydrated, and plump with a glowy/dewy look!
Apply a few drops daily or as needed to entire face ideally after water-based treatments.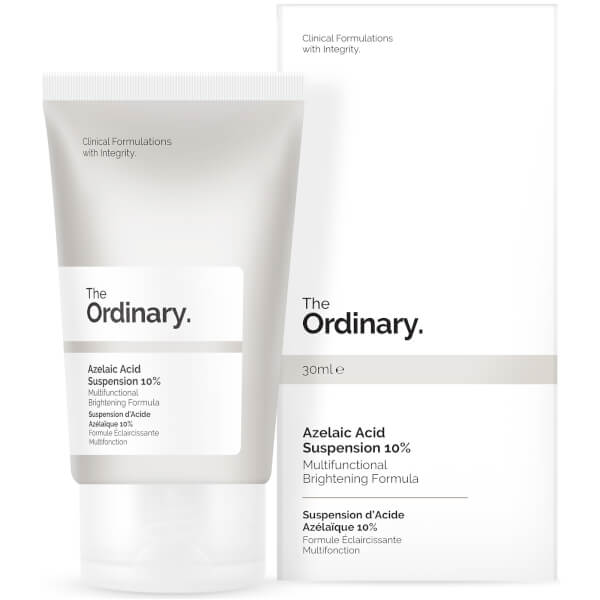 The Ordinary. Azelaic Acid Suspension 10% 30ml
This one I only use when I feel my skin needs a little pick me up, as it contains a multi-functional brightening formula. It brightens the skin tone while visibly improving the evenness of skin texture and reducing the look of blemishes. It is a multi-functional support ingredient for all skin types and also acts as an effective antioxidant. And while most acids cause redness, Azelaic Acid is also shown to reduce the looks of redness and of rosacea.
MOISTURISING
Honestly, I cannot stress how important it is to moisturise daily. My Grandma once told me a story of one of her friends who worked on a beauty counter, in a department store, her whole life. Always applying tester moisturiser for her customers on the back of her left hand, as she grew older, she noticed that her left hand was super smooth and silky, whereas her right hand was more wrinkly and had less elasticity. Just goes to show!
Liz Earle Skin Repair™ Moisturiser Normal/combination
Liz Earle Skin Repair is my favourite moisturiser for my face (and neck!), although I actually prefer the tube version to the tub, as it's more hygienic. Honestly, this moisturiser is light, smooth and sinks in really nicely, leaving your skin looking glowy and soft. I've used a few moisturisers which are super heavy and make my face look super greasy – but this one is my perfect one!
Light yet rich in naturally active skin-nourishing ingredients, including borage oil (a rich source of the essential fatty acid GLA), echinacea, hops, avocado oil and the natural source antioxidants beta-carotene and vitamin E, this lightweight formula intensely hydrates without oiliness to leave skin feeling instantly soft and smooth.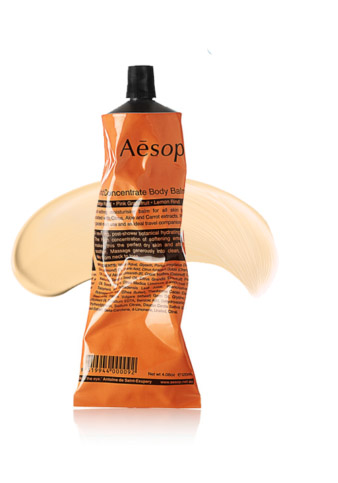 AESOP Rind Aromatique Body Balm 120ml
Another one of my ultimate favourites – which I use daily, mainly on my hands at night, but also on my legs. For a light-weight cream this Aesop Rind Aromatique Body Balm is great. It combines Sicilian orange and citrus scents which makes my skin smell ultra delicious! It's also perfect for post-holiday skin it relieves and hydrates without becoming sticky and greasy.
My skin feels nourished and super soft because of it!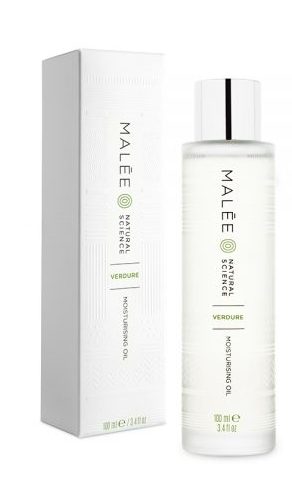 Malée Natural Sciences UK – Verdure Moisurising Oil
I used to use the Aesop Body Balm on my legs and body, but I've recently taken to using the Malée Verdure Moisturisng Oil – which smells lush. The craziest thing about this non-sticky oil, is that it's the complete beauty solution – you can use it for skincare, hair and nails – which is mad!
The oil itself is rich in essential vitamins, fatty acids and skin tightening peptides and I really love smoothing the oil over my legs at night – and have been using it on my hair too (it makes it look shiny and sleek!).
Malée is such a great company too – the background is super interesting: Inspired by the rich landscapes, alluring scents and ancient wisdom of Africa, their luxurious fragrance and body care range balances 100% natural active ingredients and scientifically proven formulas to heal, protect and pamper your skin.  The products benefit from centuries of traditional healing wisdom, ancient rites of passage and generations of shared beauty secrets.
So there you have it! My skincare regime as of October 2017… will be interesting to see how it changes going forward, but these are certainly some of my favourites, which make me feel like i'm really nourishing my skin and looking after myself!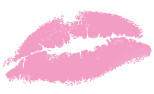 Some products in this post have been gifted to me. For more information go to my work with me section.